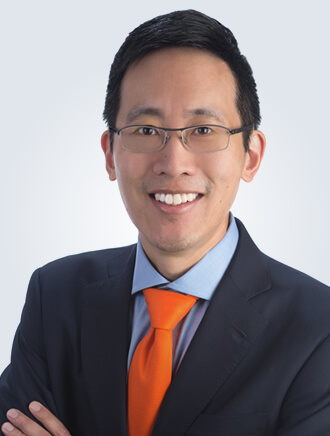 Bryan Wu, MD
Pathologist
Dr. Wu is a board certified anatomic and clinical pathologist. He is the only pathologist in the region with advanced training in breast pathology and dermatopathology (skin pathology). His areas of interest include benign breast disease, breast cancer, inflammatory dermatoses, melanocytic lesions, gastrointestinal pathology, transfusion medicine, and immunohistochemistry.
Dr. Wu's advanced training includes a fellowship in breast pathology with James Connolly M.D. and Stuart Schnitt M.D., both internationally recognized breast pathologists. He also has additional advanced specialty training in dermatopathology through the Harvard Medical School dermatopathology fellowship program, working with well-known experts such as Martin Mihm M.D., Lyn Duncan M.D., George Murphy M.D., and Scott Granter M.D. Dr. Wu regularly attends academic conferences and continues to present findings from ongoing clinical research performed in collaboration with other pathologists around the country.
In his leisure time, Dr. Wu enjoys working on older cars, photography, cooking, target shooting, golf, and cross-county skiing.
Education and Training
Medical School
New Jersey Medical School, Newark, NJ
Residency
Beth Israel Deaconess Medical Center, Boston, MA
Fellowship(s)
Breast Pathology, Beth Israel Deaconess Medical Center, Boston, MA
Dermatopathology, Harvard Medical School Combined Fellowship (Massachusetts General Hospital/Brigham and Women's Hospital/Beth Israel Deaconess Medical Center), Boston, MA
Subspecialty Board Certification(s)
Dermatopathology
Area(s) of Expertise
Breast Pathology & Dermatopathology
Joined Vista Pathology 2007